Published by VA Editions - FRANCE

Year Rich in Events and Anniversaries
Responsible Author: Ruby BIRD & Yasmina BEDDOU (Journalists/Directors) | PARIS, 10/05/2018, 16:17 Time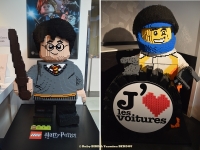 USPA NEWS -
LEGO is a Line of Plastic Construction Toys that are Manufactured by The Lego Group, a Privately held company based in Billund, Denmark. The Company's Flagship Product, Lego, consists of Colourful Interlocking Plastic Bricks accompanying an Array of Gears, Figurines called Minifigures, and Various Other Parts. Lego Pieces can be assembled and connected in Many Ways to construct Objects including Vehicles, Buildings, and Working Robots. Anything constructed can then be taken apart again, and the Pieces used to make other Objects.
September 30, 2018 At Shangri-La Hotel
Responsible Author: Ruby BIRD & Yasmina BEDDOU (Journalists/Directors) | PARIS - DUBAI - LONDON - NEW YORK , 10/04/2018, 10:40 Time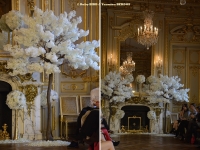 USPA NEWS -
During the Fashion Week Paris, was organized the Season 9 of "Tiffany's Fashion Week Paris" at the 5 star Shangri-la Hotel, on September 30. This is an Event not to be missed with International Designers from around the World. You could enjoy : Catwak Shows, Music Performances, Exhibitions...
| | |
| --- | --- |
| | RAHMA-SOPHIA RACHDI |
| | Robbie Merritt |
| | Ruby BIRD |
| | Yasmina BEDDOU |
| | Daren Frankish |
This will be shown to users with no Flash or Javascript.