Right to Health Campaign in South Sudan

| | |
| --- | --- |
| South Sudan Initiative Logo | Source: South Sudan Initiative |
MONTE-CARLO Gala For GLOBAL OCEAN 2018
Responsible Author: Ruby BIRD & Yasmina BEDDOU (Journalists/Directors) | PARIS - MONACO - MONTE-CARLO, 09/29/2018, 09:25 Time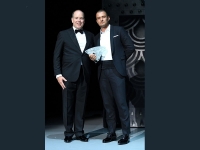 USPA NEWS -
Philanthropists, Conservationists and Environmentalists were joined by Stars from the Worlds of Screen, Fashion, Art and Music in Monaco on September 26. Gathering together on the Stunning Terraces of the Monte-Carlo Opera, to raise Funds and Awareness for the Future of a Sustainable Ocean, overseen by the Prince Albert II of Monaco Foundation. The Live Auction saw a Staggering 21 Million Euros raised on the Evening, while Funds continue to rise as the Online Auction is ongoing until 4pm CET on Thursday 11 October.
SOCIALIST MPE WANT NGO FOR SAKHAROVPRIZE
Responsible Author: Rahma Sophia Rachdi, Jedi Foster | Paris, Washington DC, 09/27/2018, 04:08 Time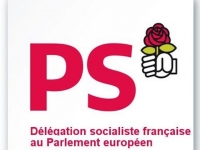 USPA NEWS -
The Aquarius, a rescue boat for migrants in the Mediterranean, chartered by the NGOs SOS Méditerranée and Médecins sans frontières, has just lost the flag it had just obtained, just one month after being deprived by Gibraltar of its flag . In withdrawing it, Panama decided, under pressure from Italy, not to allow it to continue its operations.From now on no more rescue boat associates will cross the Mediterranean, leaving the migrants in the hands of the Libyan coastguard.
| | |
| --- | --- |
| | RAHMA-SOPHIA RACHDI |
| | Robbie Merritt |
| | Ruby BIRD |
| | Yasmina BEDDOU |
| | Daren Frankish |
This will be shown to users with no Flash or Javascript.